4Now is the perfect time to meet your future
Are you ready? It's time to put the past behind you, release any fears, anxiety, or doubts that have stopped you in the past, and MOVE ON to a future that is brighter, happier, and more fulfilling. Many people who come to Tampa Bay Hypnosis do so because they have been stuck in their problems or stories for too long.
By combining hypnosis and NLP in coaching, you can make more rapid progress than with simple coaching or counseling sessions. Consider these Power Sessions. This is not counseling, it's not therapy, and it doesn't take years to reach your goals. By using powerful, progressive tools with the help of an experienced and effective coach, you can celebrate significant progress within a very short period of time – often as few as 2 or 3 sessions.
Hypnosis uses the most powerful tool in existence for making you happy, healthy, wealthy, and fulfilled in life. Your mind. While it is true that hypnosis has been proven extremely useful in the treatment of pain and illness, it is ALSO true that it is by far the most effective way to focus your mind on creating what you want in life, and letting go of that which has held you back. When you focus your mind in this way, you automatically begin seeing the results in your life.

At Tampa Bay Hypnosis...
We help you learn how to use your mind to get the results you want in your life - whether that is a better relationship, more self-esteem, confidence speaking in public, or just feeling happier. This is NOT therapy. At Tampa Bay Hypnosis, we use hypnosis, NLP, meridian tapping, and any other methods we've discovered or created that WORK to help Tampa Bay area clients (that means YOU) to experience some of the most effective and efficient transformational processes available. It is our business to stay up to date on the latest thought and research regarding hypnosis and the mind, in order to provide the best experience possible.
We are not doctors, we do not practice medicine, prescribe drugs or treatment, or do therapy or mental health counseling. If you have any medical or mental health issues, we recommend that you seek medical assistance immediately. By choosing to work with hypnosis, you are choosing to gain mastery of your own mind, and the mind of your body - your unconscious mind. This is about learning a new way of thinking, looking at things from a different perspective, hearing your own voice and feeling the way you CHOOSE to feel. This is about taking back your creative power in your own life.

Hypnosis can help...
Whether you are looking for help with habit control, goals/performance, personal or professional development, relationships or communication, overcoming anxiety/panic/fear/trauma or any other situation, Tampa Bay Hypnosis can help you to achieve your goals.
On this site find the answers to common questions about hypnosis and trance.
Learn more about us and Tampa Bay Area Hypnosis, as well as how consulting a hypnotist can help YOU, by emailing us or calling 727.452.5630.
Certified in Stop Smoking Cessation through the American Hypnosis Association
Thank you, and congratulations on taking the first step in achieving YOUR goals,
New Years Resolution - New Years Resolutions Help With Hypnosis
Tampa Bay Quit Smoking
Prepare to Use Hypnosis to Quit Smoking
Medical Referral Form
Quit Smoking with Hypnosis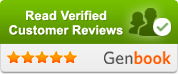 While hypnosis has many beneficial effects, it is not a substitute for appropriate medical attention. Statements and programs offered on this website are not intended to diagnose, treat, cure, or prevent any disease or illness. When dealing with physical and/or mental illness or disease, always consult a qualified physician or therapist.